Radiomolecular Precision Oncology represents a paradigm shift in cancer care today, therefore world-class standardized education of healthcare professionals is key to ensure sustainable patient access at a global scale.
The ICPO Academy for Theranostics offers a comprehensive online educational programme, developed by the ICPO Foundation and powered by its global Community of experts. It features over 50 hours of content taughtby over 30 leaders and experts. The content is available in different languages.
The primary audiences of the ICPO Academy for Theranostics are clinicians, researchers, physicists and radiochemists as well as nurses and technologists, who seek to integrate Radiomolecular Precision Oncology in patient care.
The main objective of the Academy programme is to disseminate knowledge in Radiomolecular Precision Oncology to improve outcome of a patient treated with radiopharmaceutical therapies.
Discover our Academy!
Submit your Application!
After submitting your e-mail address, we will send you a verification e-mail with the subject "Please confirm your form application". This e-mail contains a link to complete your data. We will get in touch with you as soon as possible.
Testimonials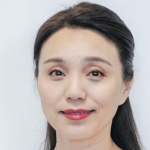 My journey with the "Academy for Theranostics" has been a transformative experience in my pursuit of knowledge in radiomolecular precision oncology. The meticulously curated content provides a systematical and deep understanding of this dynamic field, while the user-friendly interface streamlines learning. The platform's commitment to staying up-to-date ensures that I remain well-prepared with the most recent breakthroughs, allowing me to stay ahead in the field of radiomolecular precision oncology. I grant this platform a 5 out of 5 stars for its exceptional quality and impact on my professional growth.
Prof. Dr. Zhu Xiaohua, Department of Nuclear Medicine, Tongji Hospital, Tongji Medical College, Huazhong University of Science and Technology, China
---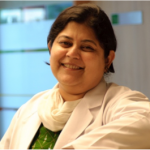 The "Academy for Theranostics" is an excellent resource for learning. The course material is exhaustive, well curated by academics and teachers who have had a long experience in the practice of radiomoleclar precision oncology. The modules are interactive and the quizzes at the end of the modules encourage the attendee to apply their knowledge gained, to real life clinical situations. The user interface is friendly with seamless navigation. I am sure the Academy of Theranostics will be a very useful educational tool for anyone interested in radio molecular precision oncology.
Dr. Ishita B. Sen, Senior Director and Head, Nuclear Medicine, Fortis Memorial Research Institute, Gurugram, India
---
"This learning platform stands out as an exemplary resource for students seeking to acquire a profound understanding of medical physics within the context of theranostics. It serves as a valuable repository of knowledge and expertise in this specialized field, facilitating advanced learning and research efforts. The educational content matches the expected level of detail demanded for postgraduate medical physics students, effectively addressing their academic requirements. The educational platform comprehensively encompasses a broad spectrum of medical physics subdisciplines, including but not limited to radiation protection, activity quantification, radiobiology, dosimetry, and instrumentation.
Dr. Keamogetswe Ramonaheng (Ph.D.), Head of Medical Physics and Radiobiology: Nuclear Medicine Research Infrastructure-NuMeRI|,Steve Biko Academic Hospital & University of Pretoria, South Africa
---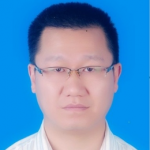 The "Academy for Theranotics" learning platform is a comprehensive training system composed of internationally renowned experts. It is an excellent learning platform with rich content and strong practicality, oriented towards solving clinical problems, enhancing the professional knowledge and abilities of nuclear medicine workers, cultivating their diagnostic and therapeutic thinking abilities, and promoting the development, standardization, and standardization of targeted diagnosis and treatment of radioactive nuclides. Expanding their horizons, increasing their knowledge, and benefiting a lot.
Dr. Lei Ying, Department of Nuclear Medicine, Cancer Hospital Affiliated to Guizhou Medical University, China
---